Hey everyone! It's been a while since we updated, unfortunately Sarah and I got completely backlogged by life. Every time we tried to get together to cast, things came up!
BUT the last two weekends we've been busting tail to get things done! The good news is that we have the master molds done for almost every single part. We're down to the last little pieces (fiddling things like the hands.).
We won't be casting this Saturday, because Sarah and I are Co-chairing the art show for Mountaincon, so we'll be at the concom meeting instead. But the following saturday our fingers are crossed to get those last pieces cast. We're so close to having the completed dolls it's driving us crazy! CRAZY I SAY!
So here's some photos from our last casting session. We realized that we're badly out of practice, as we had a few rough starts/clumsy moments and Sarah and I are both now sporting a fine coating of resin over our fingers.
Here's a shot of me waiting for Sarah. It was only the begining of the blizzard that plunked down on us and left our cars covered in about 6 inches of snow when we had to leave.
This is fondly known as the 'frankenmold'. Believe it or not, this monstrocity makes the prettiest of torso pieces.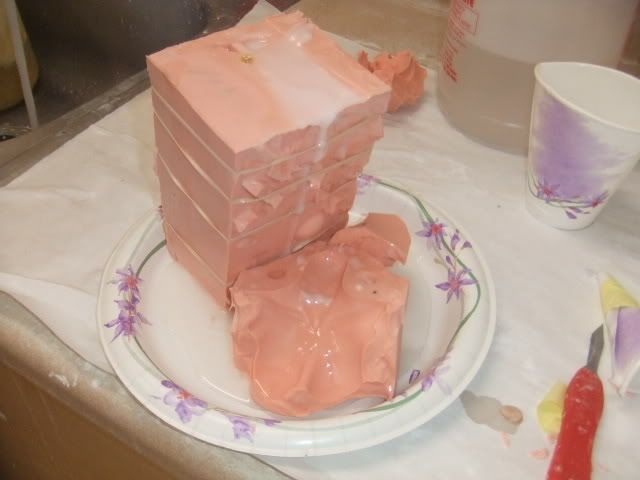 And the day wouldn't be complete without Sarah's ever present smile. Even when we're picking resin off of our fingers!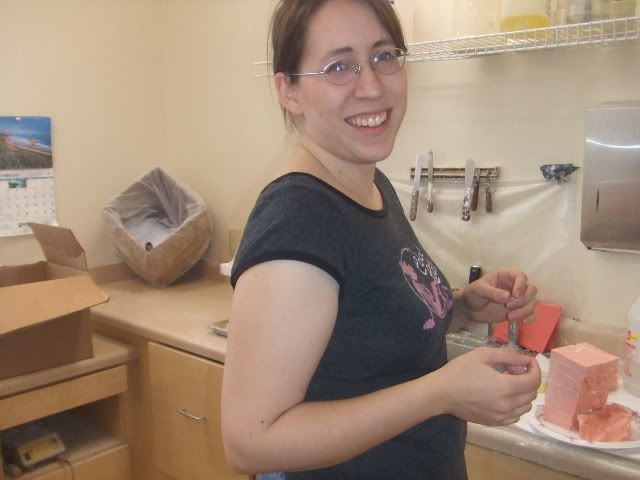 Here Sarah is cutting off the extra resin from the pour holes, as we demolded the chest piece!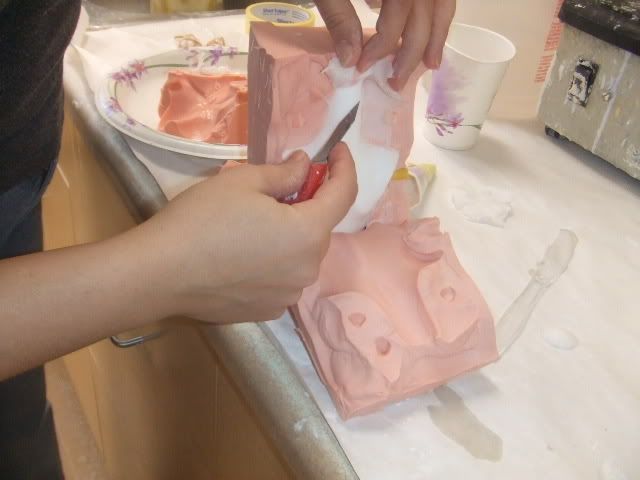 Sarah hard at work!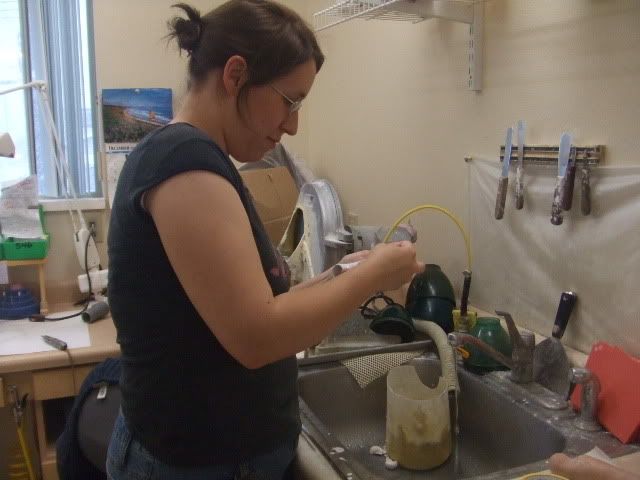 And here's some last minute sanding of the thigh while we get the case ready to make a mold of it. Sarah's better at this part then me, my arthritis makes it so I sand for about five minutes before I cry. Girl's got muscles from doing this!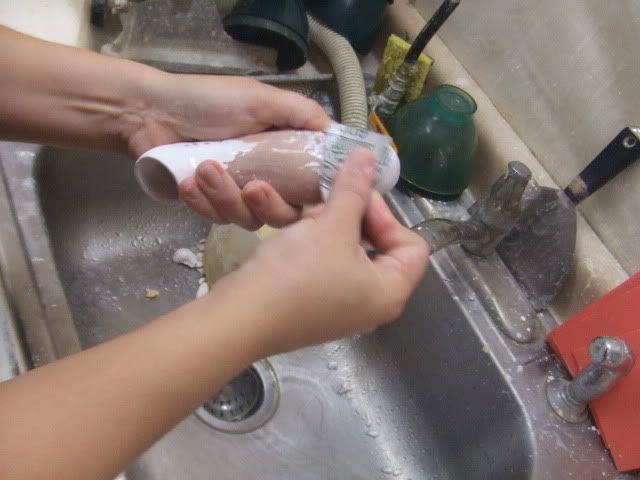 And that's it. I didn't take too many pictures this time around, but next time I should hopefully have something REALLY excellent to share! We'll resume casting the saturday after this one! Till then, happy holidays to you all!
~Jessica M. Douglas~