Hello hello all! Jess here!
We spent yesterday casting, and things are really progressing! So I thought I'd add a few photographs of our day.
We arrive at the lab, and Sarah is parched!
But after a short break for a drink, we get our things all set up: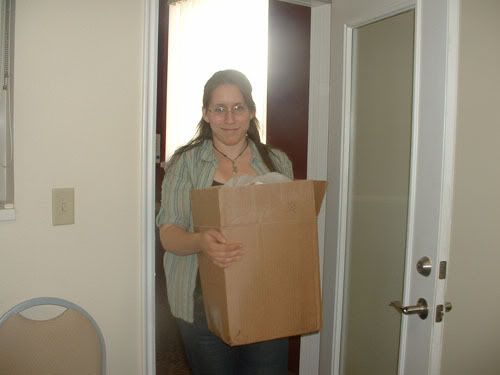 Oooo! Sarah has been fiddling with some new ear ideas!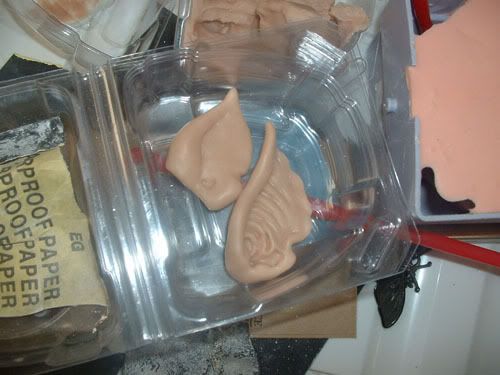 A few false starts, and we have all our molds set up and ready for resin!
Here's Sarah being a mad scientist: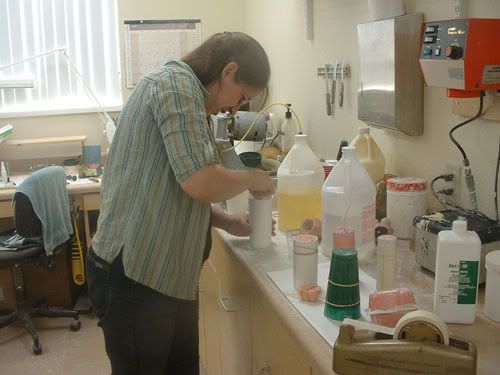 A messy mad scientist:
But a happy mad scientist:
Other highlights for the day included an in depth discussion on Sarah's tendancies to be cruel and sadistic to cardboard. Her repressed memories of her childhood cardboard torturing days, and learning that mold release and tape do not go together.
But we're getting there!